Halloween is a definite highlight on the Fall calendar. If you'll be entertaining, you might want to have a few new tricks up your sleeve.
These Fall-themed drinks are sure to make an impression at any Halloween party. Each creative concoction uses flavoured spirits, and the results will look every bit as festive as your décor.
Thanks to Lead Administrator Cassidy Montague and the folks at Dixon's Distilled Spirits for sharing these inspired recipes.
Bloody Champagne
The vampires will be drawn towards the light when you make this bloody good cocktail! Silvercreek Blood Orange Vodka pairs amazingly well with cranberry juice and champagne.
Try this Bloody Champagne at your Halloween party this year to give cheers to all the boo-ze and bites!
INGREDIENTS
1 oz Silvercreek Blood Orange Vodka
2 oz cranberry juice
Champagne
Edible shimmer
Sprig of rosemary
INSTRUCTIONS
In a shaker, add ice, Silvercreek Vodka and cranberry juice.
Shake well.
Pour into a glass.
Top with champagne.
Garnish with edible shimmer (optional) and a sprig of rosemary.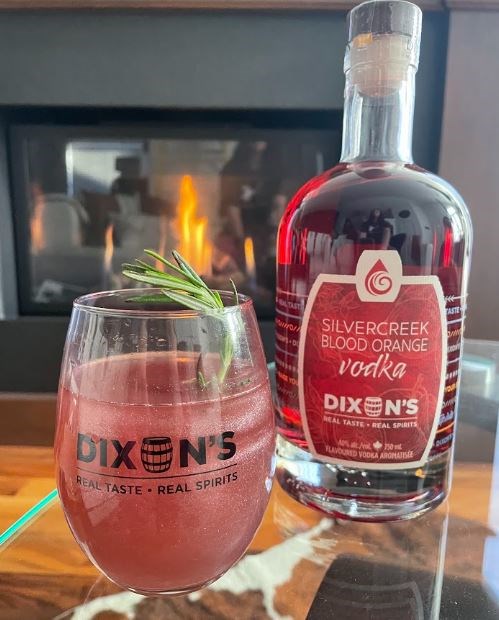 Smashing Pumpkins
Ever wondered what a pumpkin pie would taste like in a glass? How about pumpkin pie infused with vodka?
The sweet, smooth, creaminess of this cocktail is the perfect addition to your Halloween menu this year. It brings a sweet, pumpkin-spicy note to your celebrations.
INGREDIENTS
1 oz Silvercreek Vodka
1 heaping tbsp. pumpkin puree
1 oz cream
½ oz simple syrup
2 cinnamon sticks
INSTRUCTIONS
In a shaker, add ice, Silvercreek Vodka, pumpkin puree, cream and simple syrup.
Shake until cold.
Add some ice to a lowball glass and pour the drink over the ice.
Garnish with cinnamon sticks.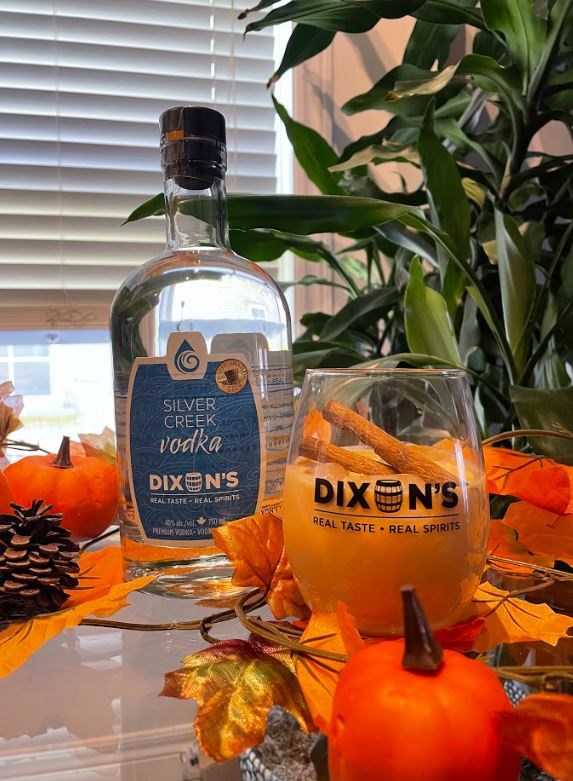 Wicked Mango Gin n' Tonic
Orange is the new black this October. Simple yet spooky-wicked, this easy to throw together cocktail needs to be your go-to drink this October.
INGREDIENTS
1 oz Wicked Citrus Gin
Fitch & Leedes Indian Tonic
Dried mango slices
Sprig of rosemary
INGREDIENTS
In a lowball glass, add ice and Wicked Citrus Gin.
Top with tonic.
Garnish with dried mango slices and a sprig of rosemary.
Throughout the Fall, be sure to keep this list on hand. These drinks will definitely add that special something to your entertaining season.
Find more creative drinks recipes at Dixon's Distilled Spirits or follow them on Facebook and Instagram.
Be sure to stay in touch and sign up for Dixon's newsletter You'll get the WICKED inside scoop on new products, new recipes from Cassidy and her talented team, and so much more.