If you're walking through a park and think you hear a low, booming voice crying out in the distance, shouting the latest happenings around town, you're not imagining things. That would be David Vollick.
As Burlington's town crier, Vollick regularly practises in the park near his home, when he's not confined to his basement. He's been crying for 12 years, and has no plans of quieting down anytime soon.
Vollick got his shouting start as a member of Compass Point Bible Church during a Christmas celebration.
"There were things going on in and outside of the building, all at different times, and they needed someone to say this is going on here, and that's going on there," Vollick says. "As a member of the choir, they asked if I could do that. We put together a hastily made uniform made of stuff from dinner theatre productions, got a handbell from someone I worked with, and started to make announcements."
The costume Vollick wears now is a mid-1800s replica; his fur-lined cap, buckle shoes and greatcoat have gotten him mistaken for a pirate from time to time, but he's just making sure he's historically accurate.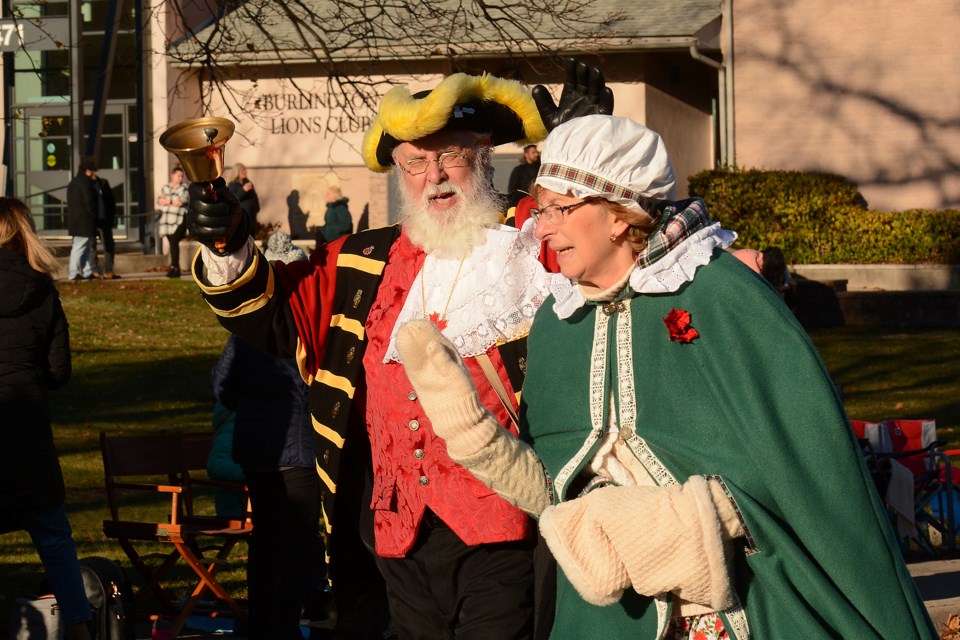 Just as accurate is Vollick's dedication to his work. As a former technical representative for Pulp and Paper, he reads off a scroll that looks straight out of a period movie, though a printed note is taped to the inside so he can read legible writing.
"You must be 100 per cent accurate," Vollick says.
Vollick adds that many of the town criers hundreds of years ago may have been among a select few in a town who could read and write.
"Frequently you'd see a hat with a very long feather, and that represents the fact that criers were letter writers," Vollick says. "A person would come to the crier, who would then write a letter, and traveling bards took it to the next town, or wherever it was going. They were the beginning of the postal service, and even the predecessor of the internet."
As town crier, Vollick can be found at municipal events but most looks forward to festivities like Canada Day and welcoming new Canadians at the citizenship court, two events where he can interact with people.
He finds new Canadians especially love to get photos taken with the town crier, even more so when they come from a country that may not have a history of town criers.
"My wife Barbara and I, she is my escort, will walk and meet people from all over the world on Canada Day at Spencer Smith Park," Vollick says. "It's fabulous. We're also looking forward to the Candlelit Stroll (on Nov. 26)."
Vollick also acknowledged, with a chuckle, that the term escort has changed from the days of a traditional town crier, and that they are sometimes now referred to as consorts.