EDITOR'S NOTE: This article is part of a new BurlingtonToday series — 'THIS IS BURLINGTON' — that showcases the people, places, organizations and businesses that make our city so special. Click HERE to read every story in the series, which will run throughout the month of November. This article originally ran on Nov. 16, 2023.
After years working in the confectionery industry, Harry Walker wanted to work for himself, so he started Walker's Chocolates in 1983.
"His background was marketing. He knew nothing about making chocolate, but he felt like he knew what good chocolate tasted like and that there was a need to be filled here in Burlington," says Jennifer Walker, who, along with her brother David, have been co-owners of the family business since their father retired in 2012.
Making chocolate can be very temperamental. Initially, there was some trial and error and a little help from another chocolatier, but eventually, Harry was successful in his goal of making a product people loved.
After 40 years, most of the recipes at Walker's Chocolates are still the same.
"Not much has changed. We really are handmade. We still hand-roll the truffles. We don't have much in the way of fancy machinery. It's very labour intensive," says Jennifer.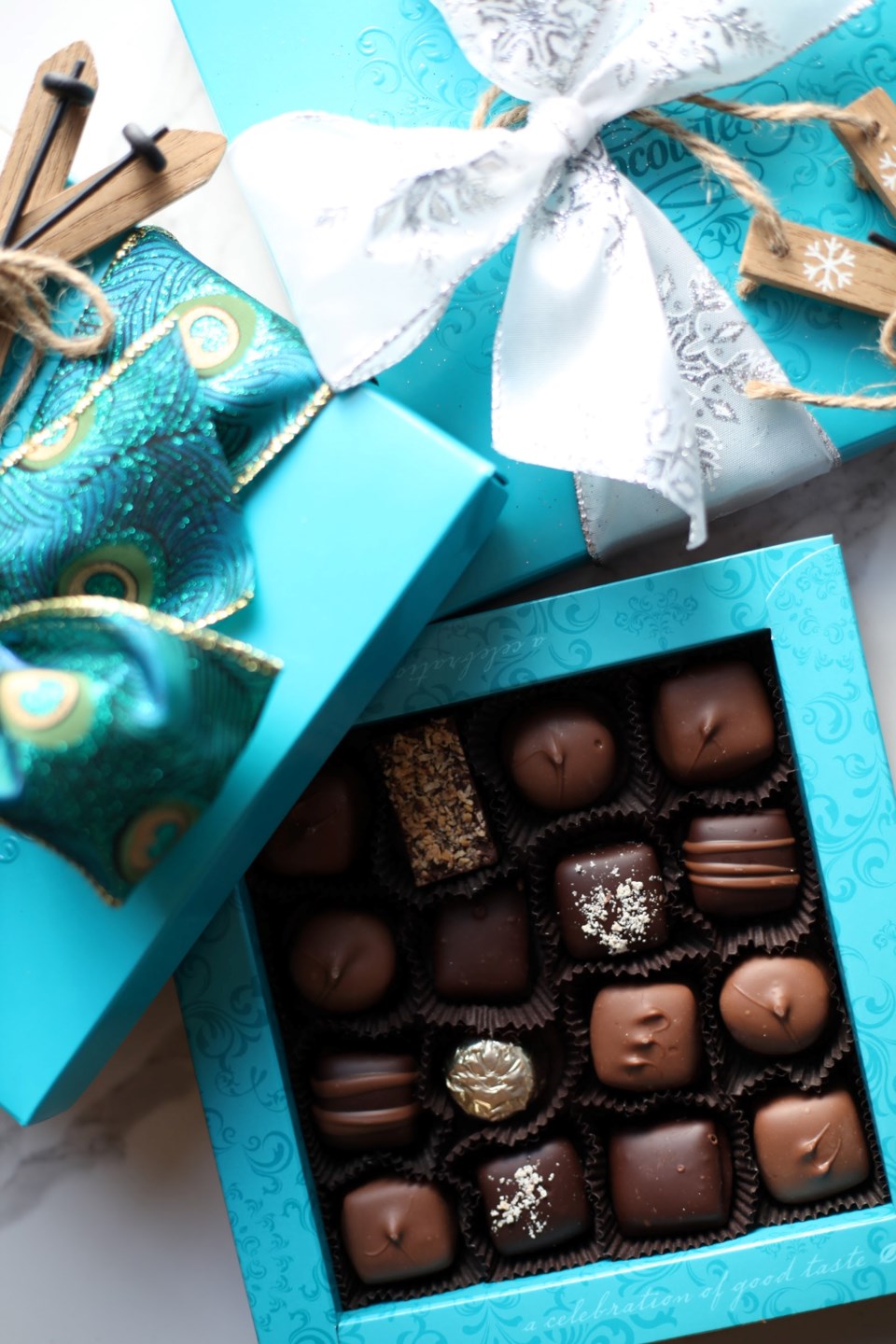 Walker's Chocolates makes over 50 mouth-watering chocolate, truffle, and sugarless centres. Their signature smooth-centred Mint Meltaway continues to be their biggest seller, although the Meltaway line has expanded to include orange, raspberry, and plain chocolate flavours. Caramel is their second-best seller and has evolved into sea salt caramel, surpassing regular caramel in popularity over the last decade.
The original caramel is still used in many recipes, like the escargot made with caramel and marshmallow, then rolled like a snail and half-dipped in chocolate.
"Cookies are a big seller for us," says Jennifer. "It seems to be our best kept secret. A lot of people don't know that we bake our own cookies in the store."
Jennifer sees the online aspect as the biggest change in the business over the years. Their online business skyrocketed when everything closed during the pandemic.
"We were lucky we were online before COVID hit," she says. "Because it happened in March and we had to lay off all the staff, it was just Dave and I, and Easter was around the corner. We processed all the orders, put them together, and then delivered them.
"We worked harder through COVID than I think the previous years combined. Three days before Easter, the website crashed, and we couldn't get it back online. We filled as much as we could."
The family business now has a dedicated server, she added, noting they'd never experienced that sort of volume before.
Walker's Chocolates ships across Canada and delivers locally to Burlington, Hamilton, and Oakville.
"We're grateful to have a lot of really loyal staff with us throughout the years," says Jennifer. "Without them, we wouldn't be where we are today. Our longest employee has been here for 35 years. We're always appreciative of people that stick it out with us in the trenches.
"It's not easy, but we have fun and eat lots of chocolate."